TRAUMATIC BRAIN INJURIES
What does the future hold? Will your loved one ever be able to function and live independently again? If not, how will the family pay for the round-the-clock medical care that will be needed to maintain any quality life? These are just some of the questions our clients with family members with brain injuries have asked us. And each time a meritorious claim existed, we have successfully helped. Here's how we obtain reimbursements in Michigan for brain injuries.

OUR UNIQUE MEDICAL ADVANTAGE
Claims involving brain injuries or severe head injuries require the utmost in attorney skill and experience. At Buchanan & Buchanan, we have a well-earned reputation for successfully handling serious and demanding personal injury cases, including brain injury cases. In fact, we teach medical malpractice to future attorneys in law school. But that's just half of the equation.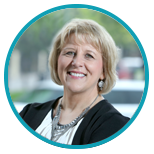 Brain injury cases require medical expertise, too. They demand the guidance, from beginning to end, of skilled and experienced medical personnel. One secret to our success is a full-time, master-degreed nurse (Helen J. Hicks MSN, a former client with over 25 years of clinical nursing) on our professional staff.
With Helen's exceptional skills and assistance, we know the medicine of traumatic brain injuries because we speak the right language: medicine.
Medical cases are initially reviewed by Helen at no cost to you. If we take your brain injury claim, Helen will continue to oversee the medicine in your loved one's case through settlement or trial.
OTHER SEVERE INJURIES AREAS
BURN INJURIES
Aside from the horrific incident, a victim of a burn has prolonged pain, emotional distress, and often disfigurement and disability.
PERSONAL INJURIES
Injury because of someone's carelessness, recklessness, or intentional misconduct.