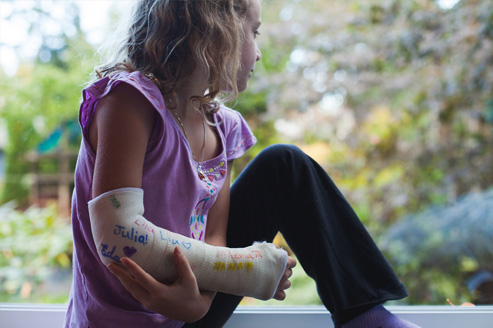 "Injury" includes physical, emotional, and personal property harms and losses.  Severe injuries under law can also be caused by a "tort," the French word for "wrong."  Personal injury or "tort" law is the area of law that allows the inured to obtain reimbursement from the wrongdoers.
In automobile accidents, for example, if someone rear-ends your car while you are stopped at a red light, the hitter commits a tort, and under the law is called a "tortfeasor" (French for "wrongdoer").  That person is the "defendant."  When a lawsuit is filed, the person injured is a "plaintiff" or "claimant."   To be eligible for reimbursement in any lawsuit, you must suffer injury from the wrongdoing.
Personal injury law determines who is responsible (who is "liable," or has "liability") for injury and how much the responsible party must reimburse the injured person.