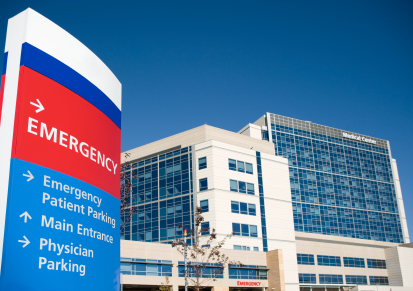 Our Unique Medical Advantage Benefits You
Serious injury and death cases require the utmost in attorney skill and experience. But that's just half the equation. Catastrophic cases from an accident or medical malpractice (such as brain injury, birth trauma, paralysis, disfigurement, severe burns, or wrongful death) require medical expertise, too. These cases demand the guidance of a medical doctor from beginning to end.
Yet, other law firms struggle to find a doctor to ask if a claim even exists, and then spend your money for a costly "preliminary review." This causes delay in your case. Later, if they learn it is a good claim and decide to keep the case, these attorneys have incredible difficulty getting qualified doctors to help. Many doctors are reluctant to consult with patients (i.e., "plaintiffs") in lawsuits and don't want to interrupt their busy practices to teach medicine to attorneys.
Buchanan & Buchanan doesn't have these problems because we speak the right language: medicine. We understand the medical issues in personal injury cases. Appropriate cases are initially reviewed internally by our own medical professionals, at no cost to you and in much less time than an outside review. This unique medical and legal team is just one reason Buchanan & Buchanan has become a national leader in matters of personal injury. We are the one place to turn for outstanding legal counsel, with a powerful medical advantage.
Understanding and Delivery
Appearing in court and actually trying cases has also taught us a lot about jurors. We've learned that jurors can be quickly bored by legal arguments and hopelessly confused about injuries, medicine, and medical issues.
As a result, we've learned to captivate and hold the attention and concern of juries using the latest communication technology. We explain the medical issues to them in plain language and demonstrate the losses and disabling injuries. And, we speak to jurors as caring and intelligent human beings who make the decisions that will forever affect our clients' lives.
We've learned not only to build powerful cases and arrive always exceedingly well prepared, but to also present the cases in the clear, compelling manner they deserve.
Because ultimately what matters isn't what an attorney, doctor, or expert says. It's what jurors comprehend – and believe.
Then & Now
Tested & Proven
The Bottom Line
Recognition & Referrals
"We're Not The Type That Sues"
Despite all you've been through, you may have doubts about legal action. You have surely heard bad things about attorneys, and about people who sue. These shocking stories get politicians elected, the media more viewers and readers, and the insurance companies lucrative and unfair "tort reform" legislation at the expense of innocent victims. But most of these stories are not true, and certainly don't apply to all attorneys.
We Represent Decent and Honorable People
Our attorneys and the people we choose to represent are honorable, and are clear exceptions to all of these tales and distortions. Because we only accept excellent cases with merit, our opponents tell us that when we file an appearance, they take notice and recognize the matter is soundly-based and serious.
"Due Unto Others . . ."
Remember, under our country's laws, each of us has a duty to act with appropriate care toward others. This duty to avoid causing harm applies not only to individuals, but also to corporations. It includes insurers, health systems, hospitals, and doctors.
A Fundamental Right
When these people, companies, or industries act in a careless or callous way, others can be badly hurt. Those who are hurt (and their families) have a fundamental right to pursue legal action, and a civic responsibility to make sure the same wrong does not happen to other innocent people.
People who decide to seek help from our legal system aren't crybabies. They're not greedy or litigious. They're the innocent – sometimes desperate – victims of terrible errors.
These are the people we help, in ways that no other law firm can.
If you or someone you know has been devastated by an accident or catastrophic injury, we want to help.