Grand Rapids Personal Injury Lawyer
Unfortunately, injuries are a part of life and are typically the result of accidents that may or may not have been avoided. However, if it isn't your fault, then you shouldn't have to undergo the pain and suffering that comes along with an injury without receiving the compensation you deserve. If you are a victim of an injury, the Grand Rapids personal injury lawyers at Buchanan Firm are here to help you take back control of your life, first by holding the party responsible for your injury, accountable. With our resources and expertise, our law firm will fight for your future, legal rights, and best interests, and make sure you receive the fair settlement you need and deserve for economic independence and peace of mind.
Grand Rapids Personal Injury Resources:
Why Choose A Grand Rapids Personal Injury Lawyer From Buchanan Firm?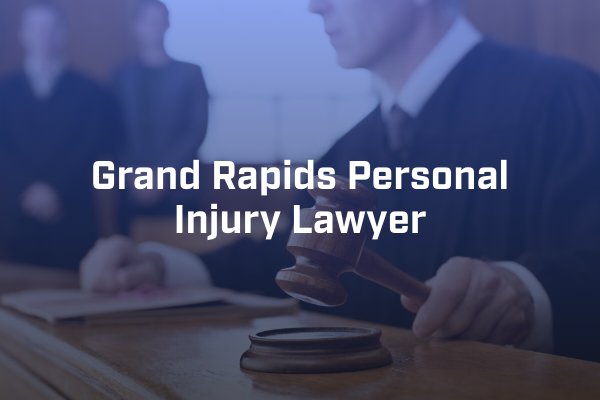 Our Grand Rapids accident attorneys in West Michigan work tirelessly to secure the compensation you deserve.
Our personal injury firm has decades of legal experience. We understand the nuances of Michigan law and can help prepare your case to give you the best chance of recovering compensation.
Our law firm in West Michigan has a team of Grand Rapids injury lawyers on staff, allowing us to understand the nature of your personal injuries, the medicine involved, and what you need moving forward.
We work on a  contingency fee basis. Accident victims only pay us if we are successful in recovering compensation for their injury case.
Most importantly, our law firm treats our clients like family. We care about the outcome of your case and how it can positively affect your outcome after suffering an injury in the Grand Rapids area.
What Are Some Personal Injuries Cases We Handle In Grand Rapids?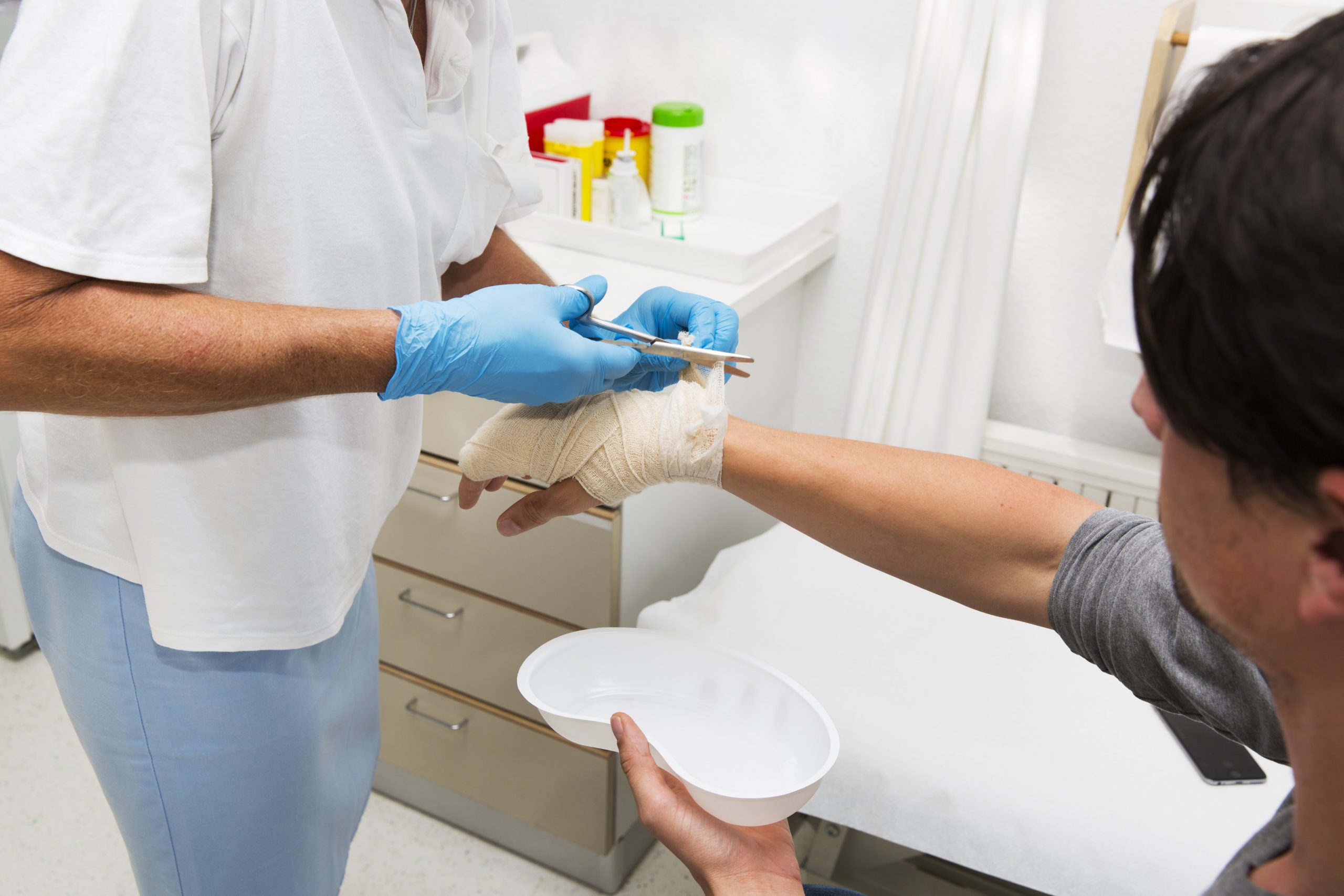 Although we see a wide range of different kinds of personal injury cases, luckily, our legal team is equipped with the necessary skills and legal knowledge to take each case we are presented with in stride. Our law firm prides itself on our ability to handle each case on a personal level to ensure that our clients feel that they are receiving the representation and ultimately the compensation that they deserve. Some of the most common cases that a Grand Rapid personal injury attorney handles include:
Bicycle Accidents
Defective Products
Product Liability
Premises Liability
Birth Injuries
Dog Bites
Pedestrian Accidents
And more
If you find yourself an accident victim that has resulted in pain and suffering for you or a loved one, compensation is possible with the help of a personal injury lawyer in Grand Rapids. In addition to our extensive knowledge of West Michigan law, our team of accident attorneys in Grand Rapids at the Buchanan Firm employs on-staff medical professionals who can provide a thorough evaluation. We will help with the complexities of your personal injury case including an insurance company, and medical bills, from start to end for the best possible outcome.
What Steps Should I Take After An Injury?
Report the Injury: Depending on the situation, immediately after you are injured or in a car accident, you should report the injury to the appropriate authorities. Whether this is the police, your supervisor, or a fellow co-worker, it is essential that you make your injury aware to others as soon as it happens so it can be documented, which will prove to be helpful during the legal process.
Seek Medical Attention: If your injury is serious enough, seek any form of medical attention that you may need. This can include an ambulance or a hospital/urgent care ride. Even if you don't think you have been seriously injured, it is important to keep in mind that many traumatic brain injuries and internal injuries often have delayed symptoms. Therefore, it's always better to be safe than sorry.
Take Pictures: If you have the ability to, remain at the scene and take photographs of the injury and or any property damage that may have occurred. If you were injured on someone else's property that was dangerous, be sure to photograph the hazard that led to the accident. Finally, if anyone is around to see the accident, ask for their eyewitness testimony and their contact information.
Collect Relevant Documents: Any and all paperwork and information you have regarding your accident/injury will prove to be invaluable in the hands of a Grand Rapids personal injury attorney. This includes but is not limited to police reports, medical bills, insurance papers, incident reports, and any other important documentation you received following the injury.
What Damages Can I Recieve From My Personal Injury Claim?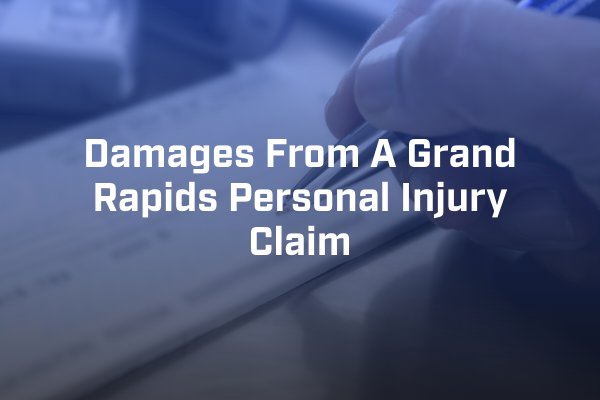 Essentially, the goal of a personal injury claim is to make up for any losses an individual may have suffered due to an injury. Legally, these losses are referred to as "damages," and Michigan does its best to ensure citizens are paid accordingly. In West Michigan, an injury or car accidents victim can be compensated for both economic and non-economic damages. Some examples of both non-economic and economic damages include:
Economic Damages
Injury-related medical expenses
Mental health treatment
Lost wages
Future lost earning capacity
Property damages
Non-Economic Damages
Physical pain and suffering
Scarring/disfigurement
Decreased quality of life
Mental anguish (PTSD)
Punitive damages
However, something important to note is that in Michigan, there is a cap on the amount of non-economic damages that an accident victim can receive. The cap is $280,000 for personal injury or medical malpractice and $500,000 for the wrongful death of a major disability. This is because non-economic damages are not as clear-cut and tangible as economic damages and are far more difficult to prove.
How Long Do I Have To File A Personal Injury Claim?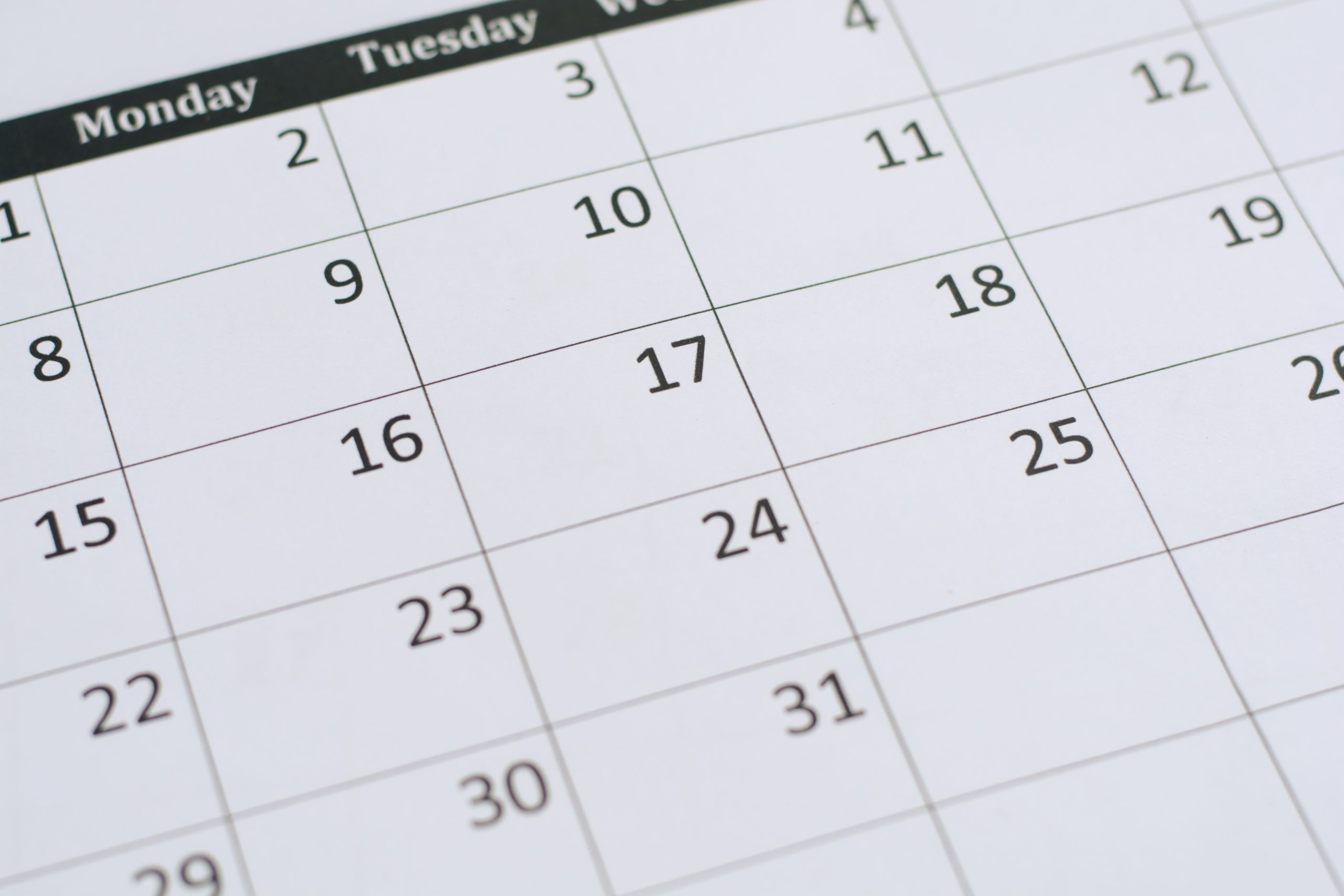 In Michigan, there is a statute of limitations for personal injury claims, meaning that there is only a limited amount of time an injured victim has to file a claim. According to Michigan Compiled Law Section 600.5805, "the period of limitations is 3 years after the time of the death or injury for all actions to recover damages for the death of a person, or for injury to a person or property."
This means, that a victim has three years after the date of the injury to file a personal injury claim. In Michigan, this three-year deadline is applicable to almost all forms of personal injury lawsuits. However, if you do miss the deadline, the defendant can file a "motion to dismiss" in which your case will most likely be dropped. To avoid this from happening, hire a Grand Rapids personal injury lawyer who will never miss a deadline and ensure that everything in your case is handled effectively and promptly.
How Can A Grand Rapids Personal Injury Lawyer Help?
If you believe that you were wrongly injured due to the negligence of another in West Michigan, you have a right to compensation and legal representation. However, in order to receive compensation, there are a variety of steps and processes an individual must follow for their claim to be considered. This is where a Grand Rapids personal injury lawyer can help. Buchanan law firm knows the ins and outs of Michigan law and won't allow anything to slip between our fingers like it might for someone without the aid of a professional. We guarantee that we will:
Evaluate your personal injury claim
Begin investigating immediately
Assess all necessary documents
Work with our own team of medical experts
Work with the applicable insurance company
There is nothing easy about starting your life again, after suffering a catastrophic injury. At Buchanan Firm, our West Michigan law firm understands that and is here to support you through the difficult stages of your life. We understand how important a fair and just settlement is in receiving a full recovery, and we as a law firm want to make sure you have the right attorney help to aid you through this emotionally straining time. If you or a loved one has suffered a catastrophic injury, the Buchanan Firm is here to help you start again. Contact us today for a free consultation and immediate answers: (800) 272 – 4080.