Grand Rapids Car Accident Attorney
At Buchanan firm, our Grand Rapids car accident lawyers have been helping injured clients in Grand Rapids since 1995. We understand how difficult the aftermath of a serious motor vehicle crash is. We also understand how important a legal claim can be in the recovery process. The crash professionals at the firm are skilled at investigating motor vehicle crashes and successfully negotiating fair settlements with insurance companies, and persuasively presenting cases at trial when insurers refuse to do what is right.
If you or a loved one are car crash victims in Michigan, call our Grand Rapids car accident lawyers in Kent County today. We offer a free initial consultation to go over the facts of your accident case and help you determine the best course of action.
Grand Rapids Car Accident Resources
Why Choose Grand Rapids Car Accident Attorneys from Buchanan Firm?
Our Michigan auto crash attorneys work tirelessly to secure the compensation you deserve.
Our Grand Rapids injury lawyers have decades of legal experience. Our Grand Rapids office understands the nuances of Michigan law and can help prepare your case to give you the best chance of recovering compensation.
We have a team of Grand Rapids medical malpractice lawyers on staff, allowing us to understand the nature of your injuries, how to handle an insurance carrier, a car accident claim, and what you need moving forward.
Our Michigan auto accident lawyers take all car crash cases on a contingency fee basis. Crash victims with injuries or property damage only pay us if we are successful in recovering compensation for their injuries and protecting their legal rights.
Most importantly, we treat our clients like family. We answer questions and care about the outcome of car accident your case and how it can positively affect your outcome after suffering a catastrophic injury.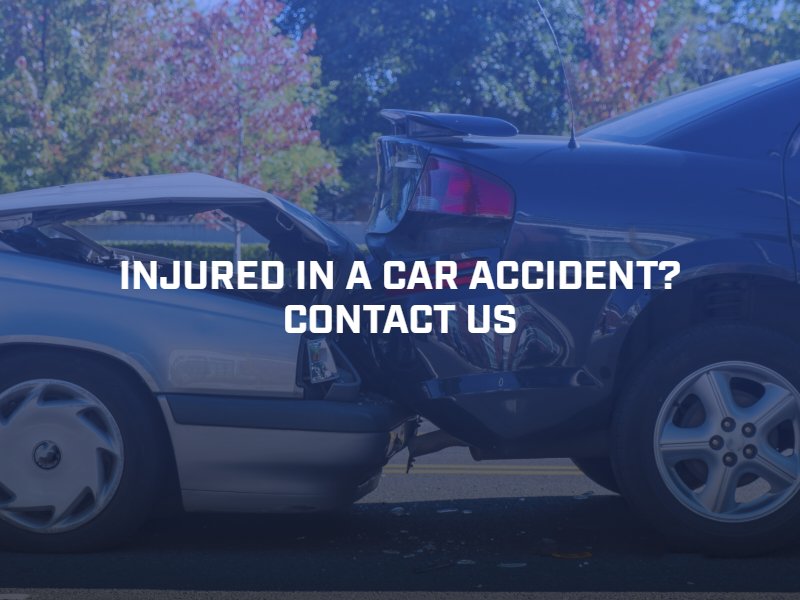 Why You Need a Grand Rapids Car Accident Attorney After A Crash
The right Michigan auto accident lawyer in Grand Rapids can make an enormous difference to your car crash case in Michigan.
You can Focus on Healing
Instead of struggling with the intricacies of insurance coverage, filing deadlines, medical bills, and evidence, you can focus on your physical, emotional, and financial recovery. If you choose to work with the car accident lawyers at Buchanan Firm, you can rest assured that our team will protect your best interests and do everything to achieve the best possible outcome.
A Lawyer can Maximize your Recoverable Damages
Auto insurance companies generally do not offer reimbursement to those seriously injured in vehicle crashes. They want to minimize their liability or get out of paying someone who has been injured in a crash. Hiring a law firm team can improve your ability to negotiate a fair settlement from a car insurance company. Most insurers will see the team at Buchanan Firm and understand they will risk going to Court if they do not engage in meaningful negotiations.
Our medical expertise sets us apart from other Michigan auto accident attorneys in Grand Rapids. We understand medical issues involved in vehicle crash cases which allows us to better, and much more quickly understand the nature of your injuries, move forward with your claim, and prove the extent of your injuries in court if necessary.
If a death has resulted from a car accident, please reach out to our wrongful death attorneys in Grand Rapids today.
A Lawyer can Guide You Through the Process
Hiring a Grand Rapids injury lawyer from our firm could also help you with day-to-day issues in the aftermath of a serious car crash. Our team has decades of experience helping those catastrophically injured in Michigan auto crashes. We help our clients find quality medical care and the support they need to navigate through the turmoil of a catastrophic injury. Our Grand Rapids auto accident attorneys guide you through Michigan auto crash litigation with excellent communication and explanation of every step of the process. The right experienced attorney can do much more than help you fight for fair compensation. The Buchanan Firm team will provide you with peace of mind and guide you through the process as if you were a family member.
What Are Some Common Causes of Car Accidents?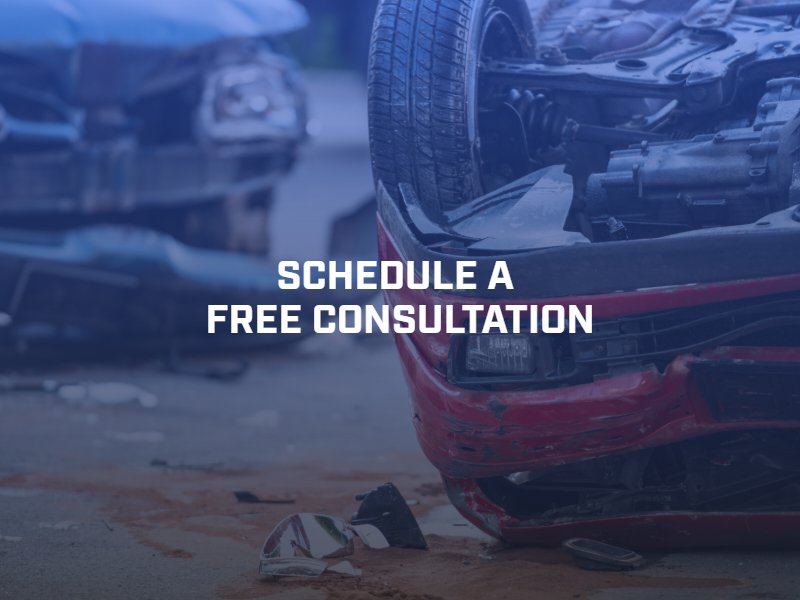 Despite being commonly referred to as accidents, most vehicle collisions result from error or negligent behavior. That is why at the Buchanan Firm we refer to accidents as crashes. Some of the most common causes of crashes include:
Tailgating
Inexperienced drivers
Fatigue
Inattention
Disregarding weather conditions
Distracted driving
Improper vehicle maintenance
Disregard for traffic control devices (such as running a stop sign or red light)
Improper turns
Speeding
Driving the wrong way
Failure to yield
Vehicle or vehicle part defects
Drunk driving
Drivers impaired by drugs (prescription or illegal)
Vehicle collisions can – and often do – result in serious injuries or death no matter what causes them. Most crashes happen in an instant, yet have serious and catastrophic consequences for those involved. These dangerous crashes can result in any number of catastrophic injuries including traumatic brain injury, chest injury, spinal cord injury, lacerations resulting in disfigurement, broken bones, internal injuries, burns, or other bodily trauma. Costs from catastrophic injuries can add up quickly. Many serious injuries require extensive medical care, physical therapy, and attendant care. Sometimes injuries result in lost wages and a considerable amount of pain and suffering.
If a negligent driver caused your crash, you may be able to recover damages from the at-fault driver. The skilled legal team at Buchanan Firm successfully pursues claims against at-fault drivers to recover financial compensation that can assist with the losses suffered by a negligent driver.
Michigan "No-Fault" Law – What Can You Recover?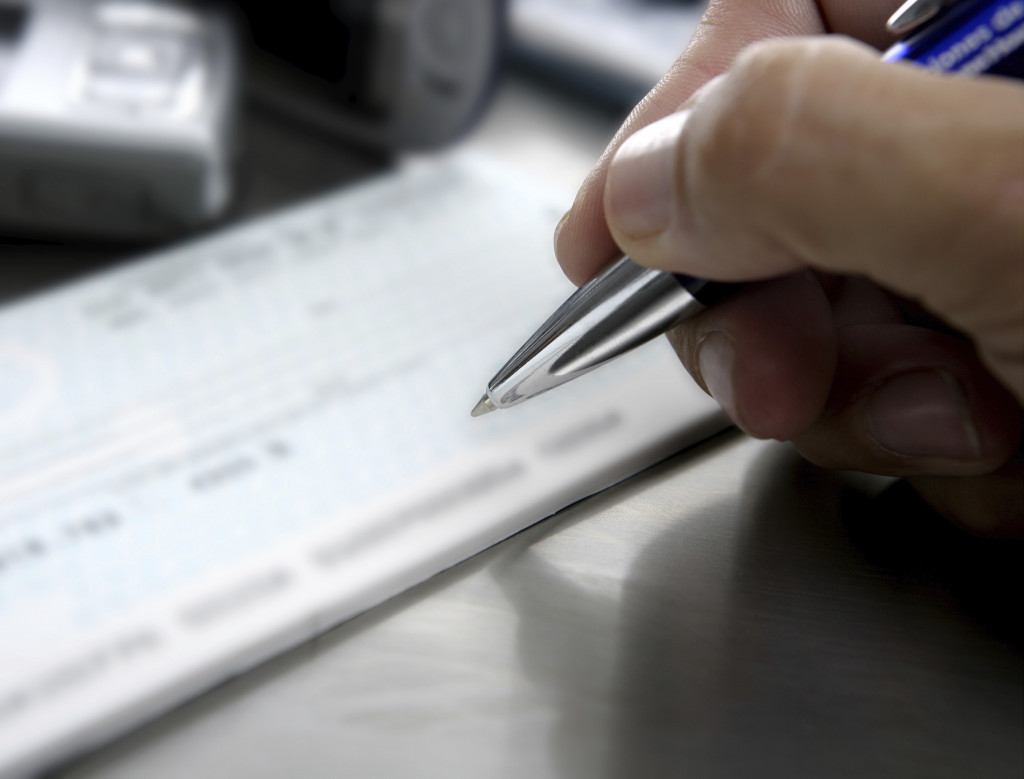 In Michigan, we operate under the no-fault insurance system. The no-fault system means that drivers involved in a crash, whether at fault or not, can collect insurance benefits (personal injury protection (PIP) benefits) from their respective insurance providers.
First-Party Claim
Individuals involved in a Michigan car accident with the proper automobile insurance may file a first-party claim against their own insurance company. A first-party claim is to recover expenses (also known as no-fault personal injury protection (PIP) benefits) which include:
Medical expenses
In-home attendant care
Replacement services (i.e., household chores and childcare)
Special transportation and medical mileage
Wage loss
Third-Party Claim
In addition to first-party benefits, those involved in a Michigan auto crash may file a third-party claim against the other party or parties involved in the crash, alleging that the party or parties were negligent. A third-party claim may recover damages for pain and suffering. In Michigan, one can pursue pain and suffering damages if he or she meets the statutory threshold of death, permanent serious disfigurement, or serious impairment of body function. The experienced auto collision attorneys at Buchanan Firm can help you to determine whether the injuries you or a loved one sustained meet the requirements to pursue a claim against the negligent party.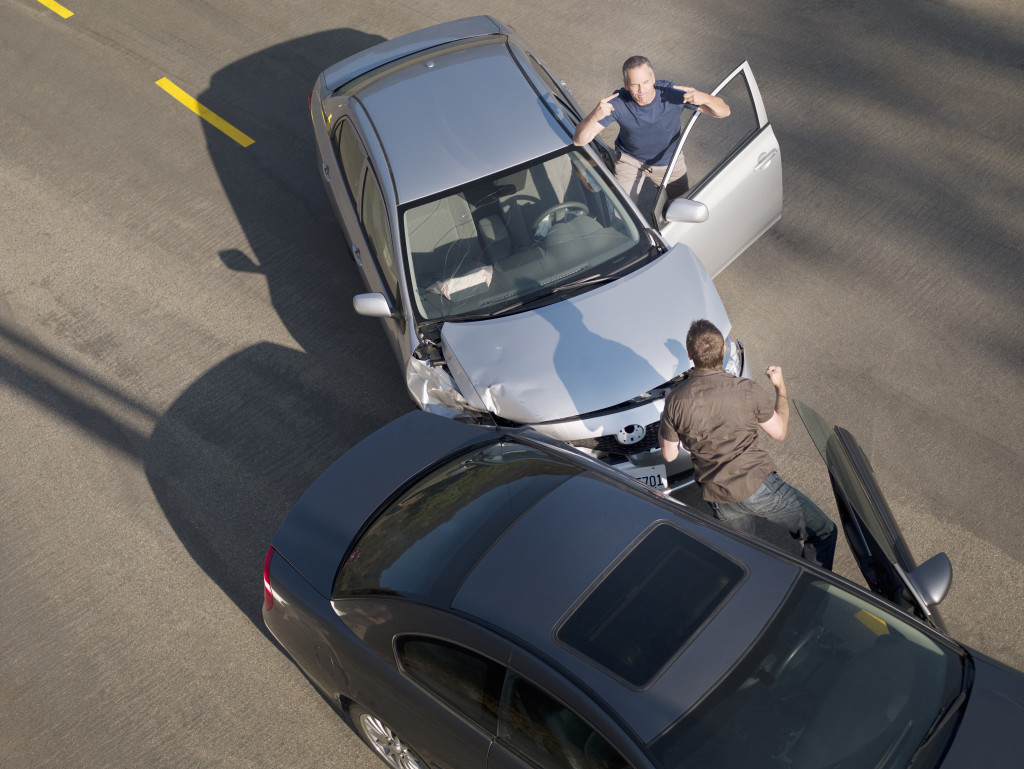 What Are Michigan Comparative Fault Laws?
If you are eligible to file a third-party claim, your accident attorney may need to navigate the defense of comparative fault. The comparative fault defense states the plaintiff contributed to the car accident through some act of negligence or recklessness, and thus deserves lesser compensation or no recovery at all. In Michigan, a plaintiff's comparative fault will not automatically bar him or her from receiving financial compensation. Instead, the courts will reduce the plaintiff's recovery by the percentage of fault.
Michigan uses a modified comparative fault law. Plaintiffs can still receive partial compensation as long as they were less than 50% at fault for the car accident. A plaintiff who was 25% responsible for causing the crash, for example, would receive $75,000 of a $100,000 award ($100,000 minus $25,000, or 25% of $100,000). If the court finds the plaintiff 50% or more at fault, however, the plaintiff will not receive any compensation at all. The team at Buchanan Firm will help negate a comparative fault defense to maximize any compensation for harm and losses.
What to Do if You or a Loved One Has Been Involved in a Vehicle Crash?
After a vehicle crash, there are several important steps one can take immediately and in the weeks following the crash.  It is important to immediately seek the advice of legal counsel to protect yourself and to ensure that all information and evidence is preserved.
Immediately following a crash, one should:
Contact the police, file a police report, and seek medical attention
Obtain contact information for all parties involved and any witnesses
Observe other parties involved and document all observations/conversations
Notify your auto insurance company and apply for no-fault benefits
Review your auto policy or contact an attorney to review your policy for any notification requirements and uncoordinated benefits
Refrain from signing a release or providing a statement to an insurance adjuster before seeking the advice of an attorney
How Much Does a Grand Rapids Car Crash Attorney Charge?
It is normal to worry about how you will pay for a Grand Rapids car accident lawyer after a vehicle crash. Buchanan Firm offers legal services on a contingency fee basis, meaning you pay $0 upfront to retain our firm. You can also speak to our team of specialists about your recent vehicle crash for free and at no obligation to hire us during an initial consultation where we answer any question you might have. Once you retain our firm to pursue a Michigan auto or Grand Rapids motorcycle accident claim, we work tirelessly, and at no additional cost to obtain you the fair compensation you deserve.
Contact a Grand Rapids Accident Attorney Today
If you or a loved one were seriously injured in a car crash, please contact Buchanan Firm today. We can help make sense of the claims process and fight for justice on your behalf. Hiring the right team can make a huge difference in both your recovery and the outcome of your case. Buchanan Firm is in it to win it for you. Contact our Grand Rapids car accident lawyers for a free consultation today and fill out our contact form.