Injured By a Vehicle While Crossing The Road?
The City of Grand Rapids is Michigan's second largest urban area and growing. The mayor and local officials promote an image of a safe and clean downtown and eclectic mix of walkable neighborhoods. Foot traffic has increased in Grand Rapids with new residential and commercial developments and strong urban growth. More citizens are walking to work and downtown, increasing the population of people on sidewalks and using crosswalks. Consequently, motorist crashes with pedestrians has risen.
A recent pedestrian-vehicle accident occurred on February 4, 2016, when a 24-year-old woman walking across the 1400 block of Lake Drive SE was struck by a car. While it is uncertain the circumstances surrounding the accident, the young woman, Courtney Culver, now faces a long road to recovery.
In order to protect pedestrians from being hurt while crossing the road, it is important for both pedestrians and drivers to follow certain safety precautions to avoid catastrophic accidents like the recent accident involving Courtney Culver. The National Highway Traffic Safety Administration recommends the following tips to prevent pedestrian accidents: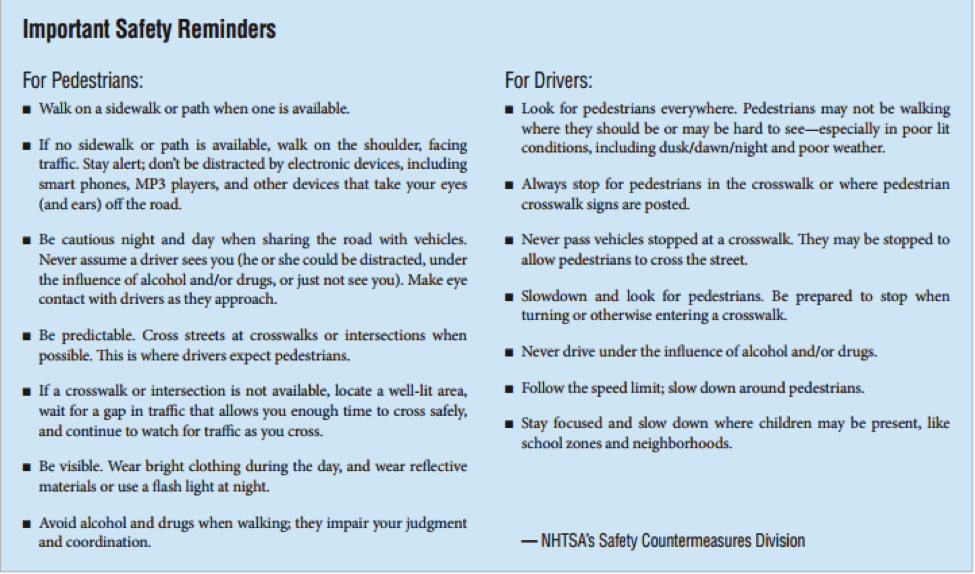 In Michigan, if you are a pedestrian and are involved in an accident involving a car or truck, you are eligible to receive Michigan No-Fault insurance benefits (a first party claim) and when the injuries are catastrophic or fatal, you can also sue the at-fault party for pain and suffering compensation (a third party claim). If your accident does not involve a motor vehicle, usually you cannot collect Michigan No-Fault benefits.
At Buchanan Firm, we immediately review your claim with you for free by telephone or in person, and if we undertake the claim we will help you obtain the reimbursements you are entitled to for harms and losses sustained. We are experienced and skilled at prosecuting claims of injured pedestrians against negligent motorists and successfully negotiating fair settlements with insurance companies. And, we successfully try these cases for injured pedestrians when insurance companies refuse to follow the law or do what is right.