Settlement Reached in Joan Rivers Medical Malpractice Case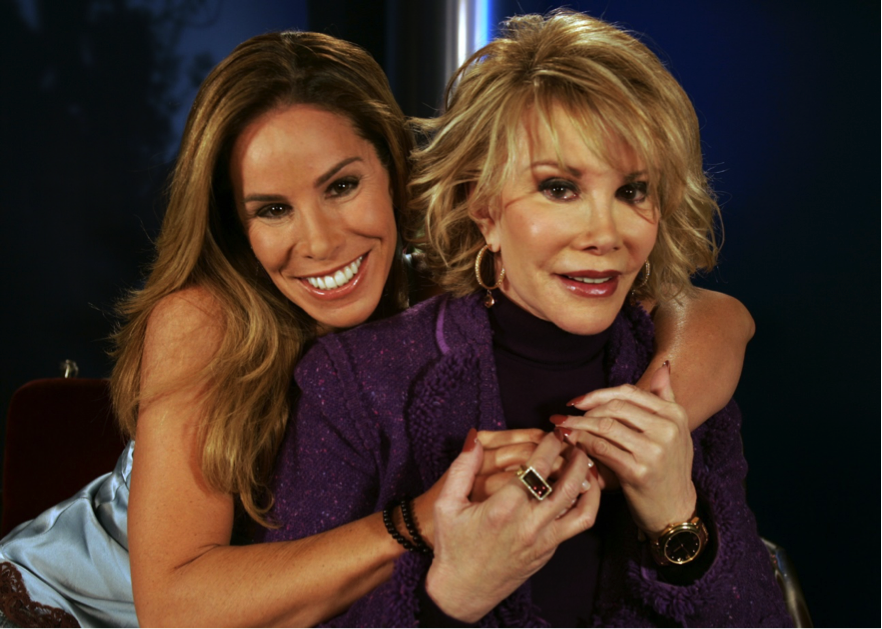 Earlier this month the family of legendary comedian Joan Rivers settled a medical malpractice lawsuit against Yorkville Endoscopy Clinic. Joan died September 4, 2014 just days after she went to Yorkville Endoscopy Clinic complaining of sore throat and a hoarse voice. Ms. Rivers saw a gastroenterologist, who indicated a routine, minor procedure known as an endoscopy was necessary to diagnose her condition. An endoscopy is typically a routine medical procedure, but on the 81-year-old entertainer with a history of heart arrhythmia and bulimia, the minor procedure carried much higher risks – risks that should have prompted her gastroenterologist to perform the procedure in the hospital, not in an outpatient clinic with less resources readily available for emergency situations. Unfortunately, the minor medical procedure had devastating results. Joan Rivers suffered cardiac and respiratory arrest during the outpatient procedure and was transferred to Mount Sinai Hospital where she eventually died.
The civil medical malpractice lawsuit filed with the State Supreme Court in Manhattan settled for an undisclosed amount. Melissa Rivers said in a statement that she was happy to be "able to put the legal aspects of my mother's death behind me and ensure that those culpable for her death have accepted responsibility for their actions quickly and without equivocation." She said she hoped no one had to go through what her family had endured and vowed to "work towards ensuring higher safety standards in outpatient surgical clinics."
The unfortunate death of a well-known entertainer like Joan Rivers can be meaningful in promoting awareness to patient safety.
What We Can Learn from Joan Rivers' Tragic Death
If you are scheduled to undergo a routine medical procedure at an outpatient facility, be sure that facility is equipped with the proper monitoring and emergency equipment necessary.
Hospitals, unlike most outpatient clinics, are staffed to manage a variety of crises, from heart attacks to allergic reactions, while surgery centers tend to have a more narrow set of expertise. If the risk is really high, like the case of Joan Rivers an 81-year-old woman with a significant medical history, make an informed decision regarding where to undergo the procedure.
The outpatient surgery center statistics are alarming. A recent study on care at outpatient surgery centers published in the American Journal of Surgery found of the nearly 4 million patients sent home after having a procedure at an outpatient facility, about 1 out of every 31 (3.2%) were admitted to the hospital or visited an emergency room for follow-up care after being discharged. It is widely accepted for patients to request to undergo routine medical procedures at hospitals. However, if you undergo a medical procedure at an outpatient facility, the keys to safety are thoughtful application of the risks and benefits, and ensuring the proper clinical staff is in the room and emergency equipment and procedures are in place should complications arise.
Perhaps you or a loved one recently underwent a routine medical procedure that resulted in catastrophic injuries or death. If you or your loved one was not monitored properly or did not receive proper emergent care, seek legal recourse immediately. Michigan law fails to protect people injured by medical professionals and any delay seeking legal help can mean losing your right to reimbursement. A medical malpractice lawsuit must be brought within 2 years after the medical error (e.g., surgery date) or be barred forever. In limited instances, a claim may be brought within six months after the patient discovers or should have discovered the error, so long as it is brought no later than six years after the error.
At Buchanan Firm, our combined legal-medical team has decades of experience handling medical malpractice cases, including cases involving failure to monitor or failure to rescue/respond properly to emergency situations. We have medical professionals on staff to talk with you and immediately review your claim. Our team quickly and efficiently assess the medical facts and takes immediate action to protect your legal rights.