The "Leg Saver" Doctor (Jihad Mustapha MD) Sanctioned for Unwarranted Procedures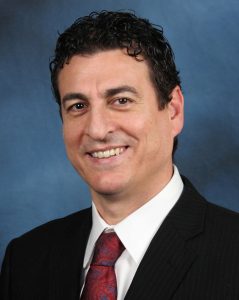 Dr. Jihad Mustapha is an interventional cardiologist at Advanced Cardiac and Vascular Centers in Grand Rapids and Lansing.
According to his website:
Mustapha developed the notion early in his practice that a device to unblock arteries leading to the heart might be used to perform the same thing for legs. Dr. Jihad Mustapha performed his first peripheral vascular limb-salvage treatment more than a dozen years ago, preventing the amputation of the leg of a 52-year-old woman suffering from severe peripheral artery disease, or PAD.
With his unconventional idea to save limbs from amputation, he became known as "the Leg Saver." However, patients say that Mustapha has done more harm than good in his practice by excessively performing procedures that lead to serious injury and amputation.
The Media Exposes Dr. Jihad Mustapha
Recently, national and local media, including the New York Times, exposed Dr. Mustapha for his overtreatment causing significant injuries. Links to the articles are included below:
https://www.wlns.com/news/michigan-amputation-doctor-accused-of-excessive-procedures/
https://news.yahoo.com/lost-legs-doctors-health-care-160731882.html 
Administrative Complaint Filed
An administrative complaint was filed with the Disciplinary Subcommittee of the Board of Medicine on September 29, 2021, charging Mustapha with having violated sections 16221(a) and (b)(i) of the Public Health Code, MCL 333.1101 et seq.
As part of its investigation, the Department of Licensing and Regulatory Affairs, Bureau of Professional Licensing obtained records for eight patients the doctor had treated. Subsequently, the Bureau retained an expert to review those patient records. Based upon his review, the expert concluded that Mustapha's practice was characterized by overtreatment and poor documentation.
The expert also found that in the cases reviewed, Mustapha performed a "concerning" number of vascular procedures on patients where there was no indication the procedure was warranted, and the number and frequency of vascular procedures performed were outside the norm for vascular specialists.
The expert found that Mustapha frequently used medical devices for off-label uses while performing vascular procedures. Moreover, the expert also found that the vascular procedures performed by Mustapha were outside the standard practice of vascular care and the justification for performing these non-standard procedures is vague and poorly documented.
The Bureau said that his treatment approach for one patient was outside the norm in terms of excessive staging of procedures, excessive ultrasounds, the number of procedures performed, and the frequency of those procedures. The multiple vascular procedures that were performed on the patient were "completely unindicated with no real or lasting benefit." As a result, her leg was amputated. The Bureau found that two of his other patients suffered the same fate.
In treating another patient, the doctor used a Angio-seal medical device in a way that was off-label and not as directed by the manufacturer. The Bureau concluded that there was nothing in the patient's record to indicate that no other options were available for treatment.
In fact, surgeons at Michigan hospitals had seen so many of his patients with amputations and other complications, they complained to the Bureau. Moreover, an insurance company reported that 45 people had lost limbs after treatment at his clinics in the past four years.
The Bureau Finds the Doctor Negligent
While Mustapha claims he is recognized throughout the world as a pioneer for his groundbreaking work in critical limb ischemia (CLI), the Bureau found that his conduct constitutes a violation of general duty, consisting of negligence or failure to exercise due care, including negligent delegation to, or supervision of employees or other individuals, whether or not injury results, in violation of MCL § 16221(a).
The Bureau also found his conduct to be a departure from, or failure to conform to, minimal standards of acceptable and prevailing practice for a health profession, in violation of MCL § 16221(b)(i).
Michigan Malpractice Lawyers Committed to Fighting for the Victims of Dr. Mustapha
As punishment, Mustapha agreed to pay $25,000 and take medical education courses. However, patients who have been injured by Dr. Mustapha can seek monetary damages in a medical malpracti8ce or negligence action.
If you received medical treatment from Dr. Mustapha, contact Rob Buchanan (616.458.2464) or Donna MacKenzie (248.591.2300) to schedule a free, confidential consultation to learn whether you may qualify to pursue justice and maximum compensation for your injuries.