Michigan Medical Malpractice Lawyer
As leaders in malpractice litigation, the Michigan medical malpractice lawyers at the Buchanan Firm are passionate advocates for injured patients and their families. If you or a loved one has been injured as a result of medical malpractice, call today for a free and confidential case evaluation with our med mal lawyers in Michigan.
Patients put their trust in medical professionals and hospitals to treat their illnesses, diagnose medical conditions and perform necessary procedures. However, when a patient is seriously injured as a result of preventable or negligent mistakes, it may be considered medical malpractice.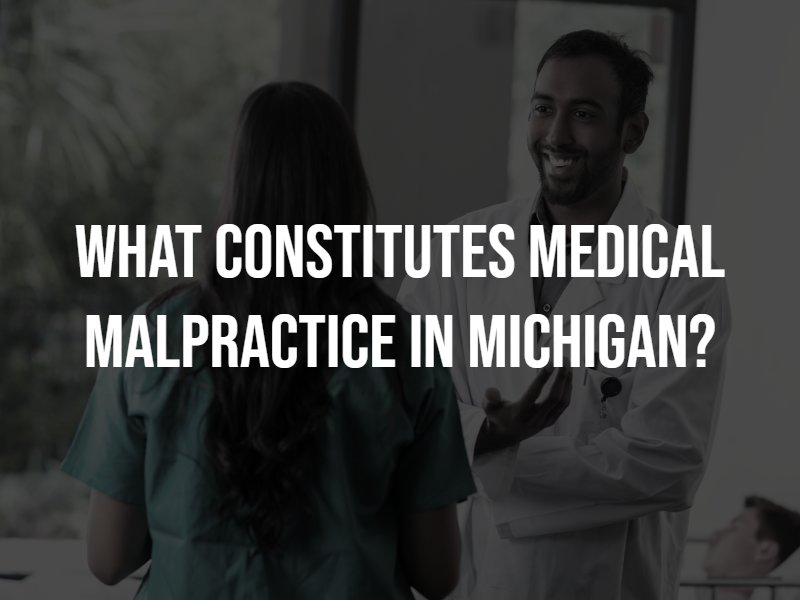 What is Medical Malpractice?
Not all bad outcomes constitute medical malpractice. In Michigan, medical malpractice can be defined as a failure by a medical professional to provide a standard level of care to a patient. If that bad outcome was the result of receiving substandard care, the injured patient may have been the victim of medical malpractice.
In Michigan, injured patients may bring a medical malpractice lawsuit for medical negligence against a licensed medical professional. M.C.L. § 600.2912. In a medical malpractice case, the plaintiff (the patient) must prove:
The standard of practice
Violation of a patient safety rule by the medical professional
Injury
The connection between the violation and injury
How is the Buchanan Firm Uniquely Positioned to Help?
Medical malpractice cases in Michigan often involve serious injury or death and require the utmost in attorney skill and experience. But that's just half the equation. Medical malpractice cases also demand the guidance knowledge of medical professionals from beginning to end.
Other medical malpractice law firms in Michigan may struggle to find medical professionals to ask if a claim even exists, and then spend your money and time for a costly "preliminary review." This causes delay in your case. Later, if they learn it is a good claim and decide to keep the case, these other Michigan med mal attorneys typically have incredible difficulty getting qualified doctors to help. Many doctors are reluctant to consult with patients (i.e., "plaintiffs") in Michigan medical malpractice lawsuits and don't want to interrupt their busy medical practices to teach medicine to attorneys.
The Michigan medical malpractice attorneys at Buchanan Firm do not have these problems because we speak the right language: medicine. We understand the medical and health care issues in personal injury cases. All medical malpractice claims are initially reviewed internally by our own medical professionals, at no cost to you and in much less time than an outside review. This approach is just one reason Buchanan Firm has become a national leader in matters of medical malpractice and personal injury. We are the Michigan law firm to turn to for outstanding legal counsel, and proven medical malpractice attorneys with a powerful medical advantage.
Types of Medical Malpractice Claims in Michigan
Misdiagnosis
Statistically, misdiagnosis is one of the leading forms of medical negligence. Misdiagnosis occurs when a healthcare professional, such as a doctor, fails to correctly diagnose a patient's condition or injury, diagnoses the wrong condition, or fails to provide any diagnosis at all.  If this failure results in harm to the patient and a reasonable, similarly trained professional would have made the correct diagnosis, it is considered medical malpractice.
Surgical Errors
Surgical errors are typically defined as preventable mistakes that occur during surgery. These medical mistakes can include: wrong-site surgery, performing the wrong procedure, leaving medical equipment inside patients, damaging other organs or tissues during the surgery, using improperly sterilized equipment or instruments, and many other issues. Surgical errors can occur for a variety of reasons, but commonly neglect, fatigue, poor communication or improper processes, and incompetence are involved.
Medication or Pharmacy Errors
Medication errors refer to mistakes in prescribing, dispensing and giving medication. Nearly all medication errors are preventable, whether they occur in a doctor's office, at a hospital or in a pharmacy. These errors can involve medication omissions, dosing errors, drug interactions, and even wrong medications.
Anesthesia Errors
Anesthesia errors can come in many different forms, most of which would be considered negligence. Anesthesia mistakes can include administering too much or not enough anesthesia, using the wrong type of anesthesia, failure to monitor patients or failure to prevent adverse drug interactions or allergic reactions.
Birth Injuries
Birth injuries are perhaps the most difficult medical malpractice cases to deal with. A significant injury to a newborn child or a delivering mother can be devastating for a family. Birth injuries can include cerebral palsy, forceps or vacuum injury, brain hypoxia, shoulder dystocia, hemorrhage in either the baby or mother among many others. To learn more about your legal options after birth trauma, speak to a birth injury lawyer in Michigan.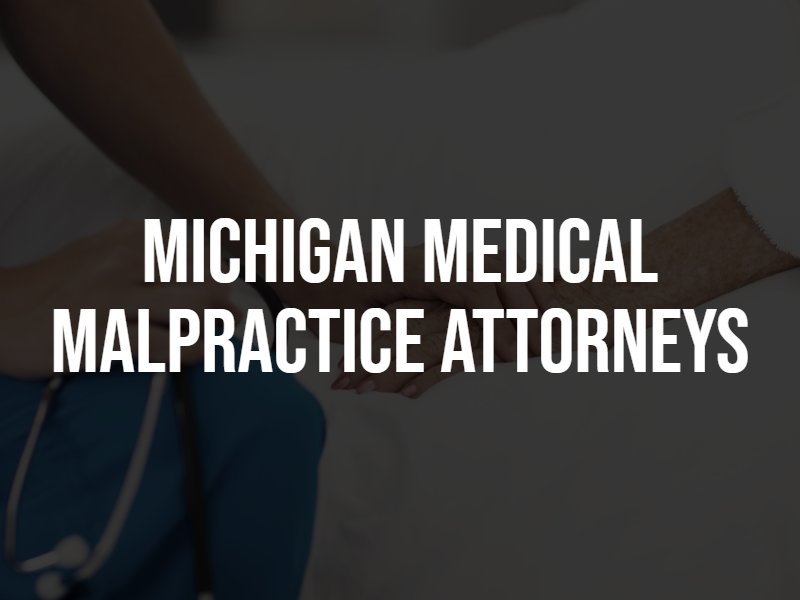 Contact An Experienced Medical Malpractice Lawyer in Michigan
Medical errors often have tragic consequences. If you or a loved one were seriously injured as a result of medical malpractice, please contact the Buchanan Firm today for a comprehensive review of your situations. We can't prevent what happened, but our Michigan medical malpractice lawyers can help you move forward and hold the responsible parties accountable. Our experienced Michigan malpractice attorneys have no problem taking medical providers or insurance companies to trial. Call us today for a free initial consultation of your individual case.