Investigating Accidents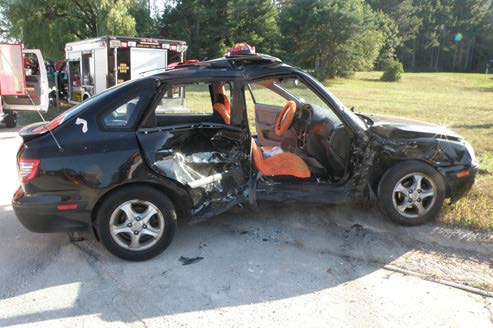 At Buchanan & Buchanan our attorney professionals use their experience in handling car accident cases to investigate contributing causes of car accidents to ensure that you will receive full compensation for your injuries. All of the factors involved in the cause of an auto accident in Michigan need to be clearly identified and organized for presentation in Michigan courts. We will handle the investigation so you can concentrate on recovering from your injuries.
We also interact with Michigan medical care providers on your behalf as we gather key information and details concerning your car accident case preparing for settlement or trial.
Auto accidents are generally evaluated under the law of negligence in the State of Michigan. A person who negligently operates a motor vehicle in Michigan may be required to pay any damages including personal injury caused by driver negligence, either to person or property. Generally, people who operate cars or trucks in Michigan must exercise "reasonable care under the circumstances." Failure to use reasonable care is the basis for damage claims in most car accident lawsuits in Michigan.
Michigan courts look to a number of factors in determining whether a driver was negligent. Some examples of factors evaluated to determine driver negligence in Michigan can include, but are not limited to, the following:
Driving too fast or too slow
Driving under the influence of drugs or alcohol
Failing to signal while turning
Disregarding weather or traffic conditions
Disobeying traffic signs or signals
Failing to drive on the right side of the road
Texting while driving
A driver may also be liable for a car accident if a Michigan traffic court determines that the auto accident was caused by intentional or reckless conduct. A driver who is reckless is one who drives unsafely, with willful and wanton disregard for the probability that the driving may cause an auto accident and/or related injuries.
In another example, if a mechanic fails to properly repair an automobile, and the failure causes a car accident in Michigan, the person who improperly repaired the automobile, and his repair shop, may be liable for injuries sustained. Other driver negligence factors such as poorly maintained roads and malfunctioning traffic control signals can contribute to the cause. Improper design, maintenance, construction, signage, lighting or other highway defect, as well as improper striping on the road's passing lanes, a sharp obstruction or problem with the roadway that obstructs drivers' vision, or poorly placed trees and utility poles can also cause serious car accidents in Michigan. Finally, if an auto accident in Michigan is caused by an intoxicated driver, a bar or social host may be liable for damages sustained if they served an obviously intoxicated guest, who then drives and causes a car accident in Michigan.