SERIOUS INJURIES AND MOTORCYCLE ACCIDENT LAWSUITS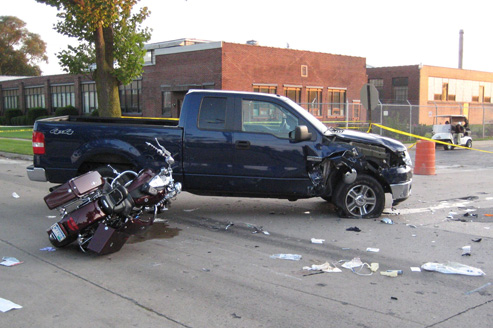 Buchanan & Buchanan is a top law firm handling motorcycle injury cases. Motorcycle injury claims involve death or serious injuries that require the highest level of skill and experience provided by attorneys. But that's just half the equation; motorcycle accidents can cause brain injury, paralysis, disfigurement, burns, death, or catastrophic injury requiring medical expertise, too. These accident lawsuits demand, from beginning to end, the expertise of medical professionals to oversee the medicine at the core of these serious claims.  Buchanan & Buchanan has a masters-degreed nurse on staff to evaluate the injuries.
At Buchanan & Buchanan, we use our experience in handling accident cases to investigate causes to ensure you receive full reimbursement for injuries.  The cause of a motorcycle accident must be identified.  We will handle the investigation so you can concentrate on recovering from your injuries.  We assist you in finding an appropriate medical specialist to treat you, and enlist help of your medical care provides through settlement or trial.